We love berlin. quite simply put, it's the best. Also, we are pretty excited to share some of the great places we've seen during our trip last weekend. Of course we have seen way too many things to fit in this one post, so for now we're sharing just a couple of our favorites and in time we'll add more onto the blog.
The Good Store
Pannierstraße is now home to one of our favorite places for vintage fashion!
Inside of the beautiful store you will find very well selected vintage dresses, shirts, pants and more hang neatly organized on brass poles.
The Good Store offers women's as well as men's second hand clothing, not so much chosen by brand but more by taste. Which is why Jil Sander dresses hang next to no-brand shirts, Isabel Marant shoes are placed next to high-street handbags.
But the mix isn't eclectic, rather reflecting the way we dress today.
Alte Schönhauserstraße 39 (Hinterhof) Mitte
Urban Footwear
In the midst of "Kreuzkölln" not only avid sneaker enthusiasts and anyone and woman is helped by competent and individual advice in a pleasant atmosphere the new favorite shoe.
Selected models from various manufacturers such as HUB, Asics, Puma, Pony, Onitsuka Tiger, but also limited editions and collaborations determine the unique product range. The owner moreover, it is a particular concern in addition to the appearance of a model, other factors such as, inter alia, quality, sustainability aspects and social responsibility of the manufacturer to involve in the decision!
Weserstr. 213, 12047 Berlin (Neukölln)
Suppe & Salat
Great spot for a quick and fresh lunch. The selection of salads and soups is small, but very nice! The atmosphere of the place was great - very minimalistic and welcoming to tourists. You'll also find a great selection of locally produced juices and sodas as well.
Eberswalderstraße 27, 10435 Berlin-Prenzlauer Berg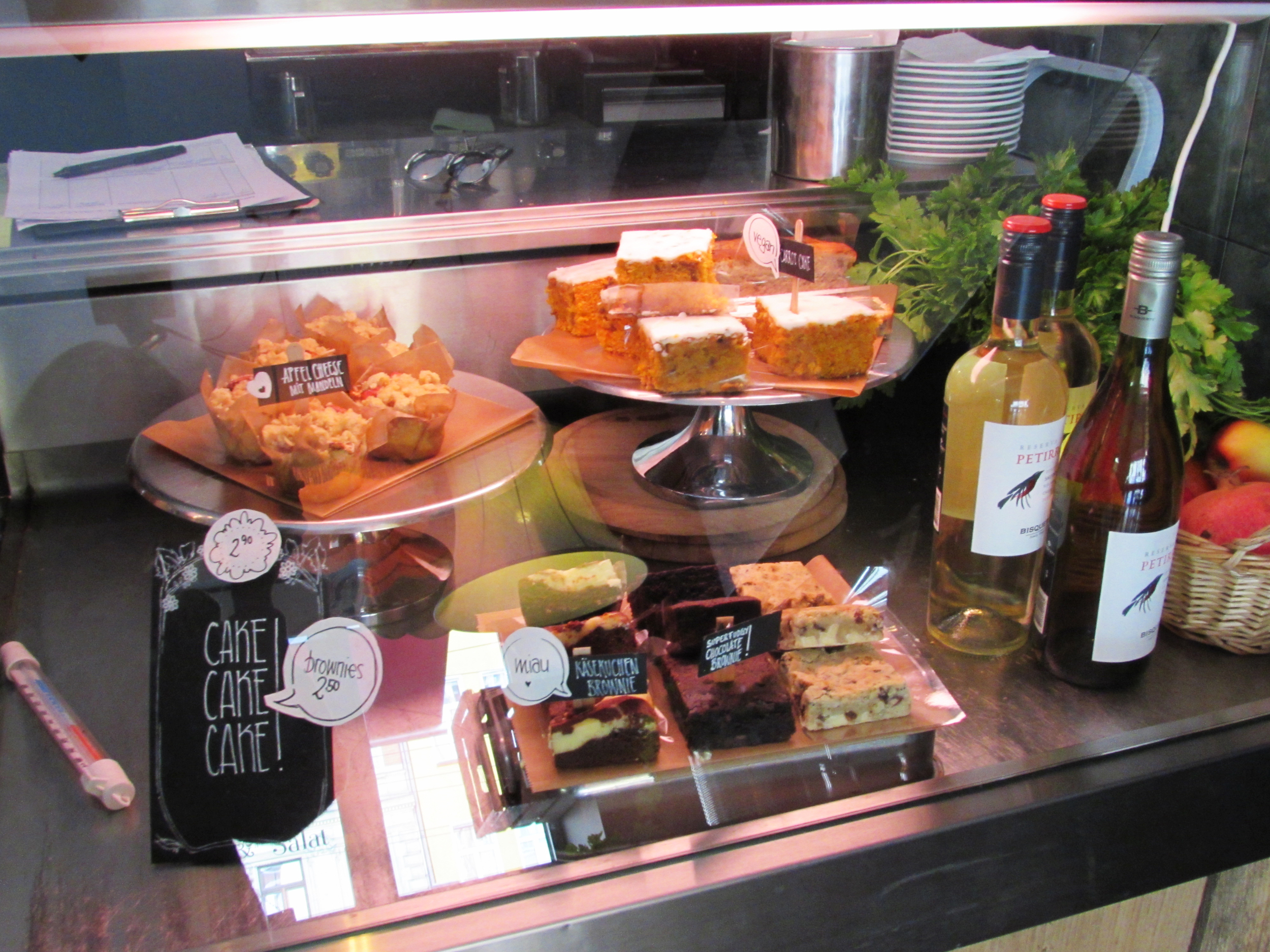 Single Espresso
Just a few steps from Sup und Salat you can find the brand new and super beautiful Café Single Espresso. Simply equipped with a hand lever machine and three espresso grinders sets, the Café is clearly only focused on cheap yet really good espresso. The interior reminiscent of the style of a very classic Italian cafe - minimalist, high quality, and pragmatic.