As people are increasingly overwhelmed with a sense of busyness, we see a growing interest in personal improvement and enlightenment through knowledge and wholesome thinking.
Over the next decade, the practice of mindfulness will become more integrated in our daily routines while technology will enable us to balance our connectivity with ourselves and others, giving new meaning to the idea of a mind-body connection. Also, the new, holistic, consumer is design and lifestyle-savvy and their well-being is just as important as money and power when they measure success.
As a result, brands should re-evaluate their relationship with consumers as they come to terms with the longer lifespans and a growing desire to understand the elements that define our own humanity.
In lot of markets, the faster, cheaper, quicker mentality is not the way to get people to buy products. People are looking for something different, something that will drive their personal well-being and that of their family, and want to make purchases that benefit the world and greater society.
Products examples
The juice market has plenty of cold-pressed options, but Leeds Juicery brings an additional offering with its adherence to ancient Indian health principles and harmonious branding to match. Leeds taps into Ayurveda to deliver a perfectly branded balance of the three essential life elements, offering consumers extra benefits for a sense of optimum health.
By integrating aspects of Eastern (medicine) philosophy, eating well, buying ethical/smart design into our daily Western lives, we strive for perfectionism and focus more on becoming a better, truer version of yourself, keeping our spirituality intact.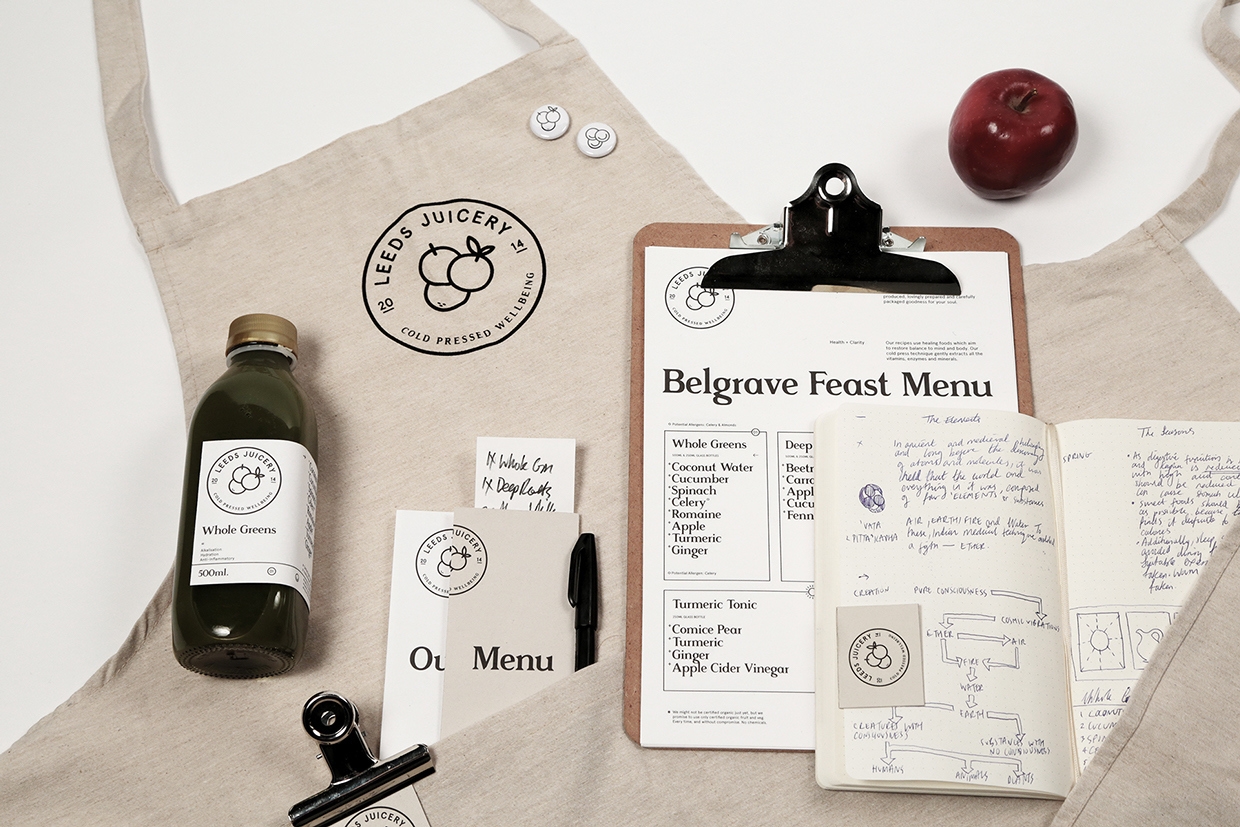 The car market: Clean air in a car commercial is a rare commodity. Volvo has made this the focus of its latest advert, in its most zen car commercial ever, promoting "CleanZone."
CleanZone is an air-filtration system that purifies the air inside the latest XC90 SUV.
The commercial "Swedish Air," takes you on a serene journey through the Swedish nature accompanied by the soundtrack of rustling trees, howling gales and the rippling of the breeze over water, all without a car in sight. The advert draws attention to Volvo's CleanZone air-filtration system, which captures the small harmful particles and pollen in the incoming air.
With the new advertisement, Volvo goes beyond their function to benefit their consumers' health and wellbeing.
Architecture: A woodland refuge based on the shape of a giant leaf.
Regulating digital intrusiveness and creating a holistic, spiritual space, architect duo Jägnefält Milton designed "The Forest Pavilion," an innovative yet simple structure that provides shelter from the elements and a space to find peace among Sweden's beechwood forests.
It features a wooden platform with a patterned parquet floor, a lead roof supported by a single column and a zigzagged cable support – all anchored in place using a large boulder. A waterproof polyurethane cover can then be wrapped around the structure, providing shelter from the wind and any wild animals who might be curious about the new construction.