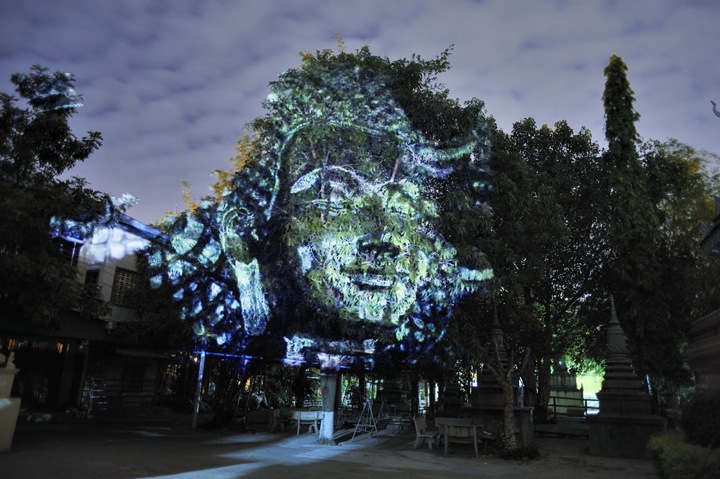 For his project 'Journées du Patrimoine, Domaine de Saint-Cloud,' French artist Clément Briend has modified Canon projectors to create these ghostly looking images amongst trees in Paris. Through this project, Clément hopes to awaken the "spiritual nature" of people living in urban landscapes. He wants to stimulate visual imagination for the divine figures that inhabit the world, seen through an environmentally aware spiritual eye.
Clément replaced the continuous light source from large format projectors with a flash and modified the unit's optics to optimise the flow of light. "I always wanted to photograph the world without it being too faithful to what it is and I have always imagined devices that can transform and intervene with the light in things that I photograph." The focus became photographs that include projections and hence the idea of doing shows with projected images.
Briend lives and works in Paris, teaches photography at the University of Valenciennes and is the founder of the Politics Illuminations Group, which uses projection to "show invisible realities".