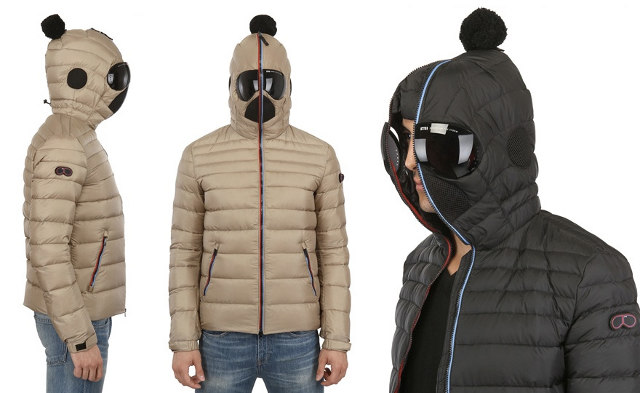 Winter is almost coming, and with it, all kinds of interesting and creative jackets that are ready to keep you warm. This hooded down jacket certainly takes the title of most interesting looking jacket i've seen in a while. The $424 Matt Nylon Hooded Down Jacket has a vented hood with integrated goggles (plus a sweet little pom-pom on top!). Not only will you look cool (and sweet) but you won't lose any precious body heat out of your uncovered face and neck.
The goggle portion of the jacket features interchangeable lenses, so if the dark color that comes with it doesn't work for you, you can ditch them in favor of something that suits your style a little better. The jacket itself comes in two color patterns; black/silver and olive/orange.
The jacket features a quilted down feather lining to keep you warm on even the most bitterly cold days. It has two zippered pockets inside and straps at the cuffs to keep air out.