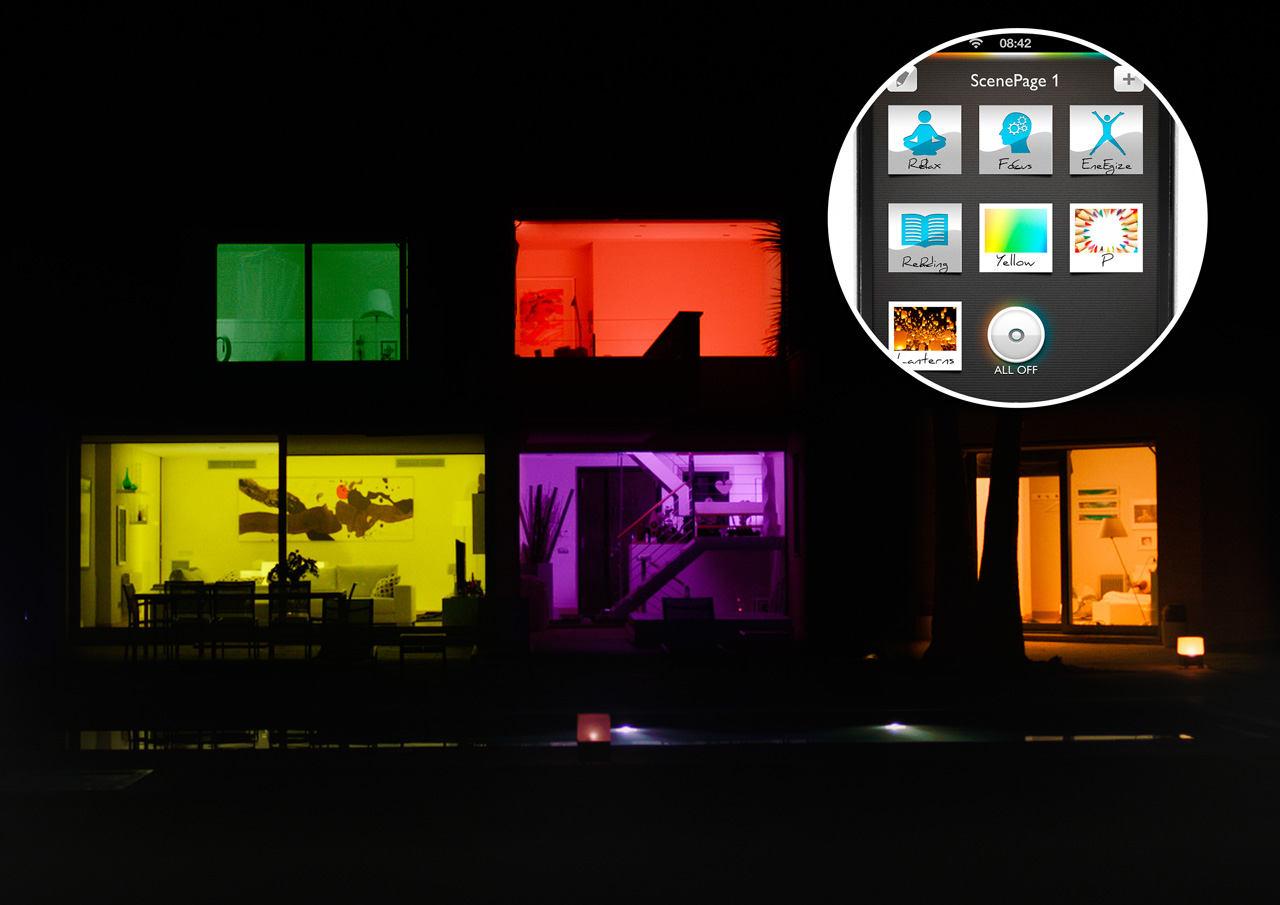 http://vimeo.com/51691017 For years now, LEDs have given us the blinking red light technology on our camcorders and answering machines. From their first usage in low intensity electrical components in the early 60s, today the LEDs have made it to our street lights, traffic signals, televisions, and lighting systems.
As more LED lighting technologies become available, it might even be time to start associating LED's with an even closer adaption.
Philips newly developed the self-dubbed" "world's smartest LED bulb." The iOS application-controlled lightbulb will be available only in Apple retail stores. The hue app features what Philips has called "LightRecipes," which are four pre-programmed lighting settings based on the company's research regarding the biological effects that lighting has on the body. The scenarios adjust bulbs to the optimum shade and brightness of white light to help users relax, read, concentrate or energize.
With an iOS application, hue allows users to remotely control their home lighting, and personalize settings such as timers. Philips also says that its bulbs are upgradeable and future-proof, as more features can be downloaded in the future.
Other features of Philips hue, according to the company, are:
Save your favorite light scenes for each room or time of day and recall them in an instant
Use any photo on your phone as a color palette to paint your room with light and bring your memories back to life
Tune white light from warm candlelight to vibrant, cool white light
Create ambience or complement your decor with the colors of the rainbow
Control and monitor your lights remotely when not at home for security and peace of mind
Set timers to help manage your daily routine
Let light wake you up refreshed or help your loved ones fall asleep
Priced at $199 for a starter pack with three bulbs of 600 lumen and a hue bridge to connect the bulbs to a home network.Each bob offers all shades of white and a variety of color, and they use 80 percent less power than a traditional light bulb while providing the equivalent of a 500 watt bulb.
"Philips continues to redefine the possibilities of LED technology, and hue pushes the boundaries even more, not only in offering great light quality, but in how lighting can be digitized and integrated with our world to further simplify and enhance our lives."
…Said Jeroen de Waal, head of marketing and strategy at Philips Lighting.