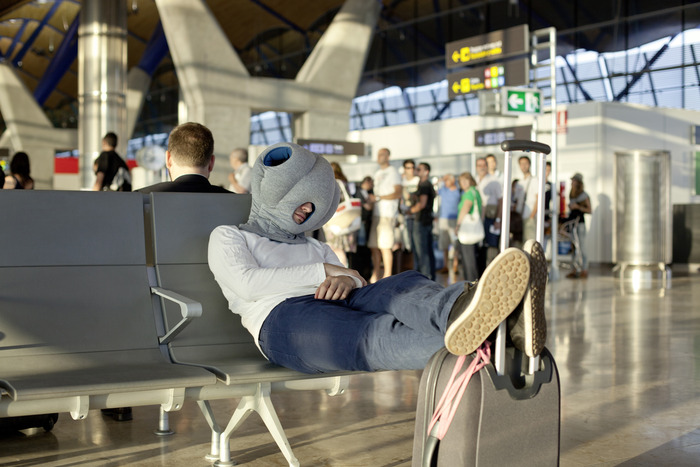 Its true, there are some of us that can virtually sleep anywhere, the bus, subway, tram, library, work etc. To make this practice a tat more comfortable, Studio K designed the Ostrich Pillow, a revolutionary new product to enable easy power naps anytime, everywhere.
Ostrich Pillow 's unique design offers a micro environment in which to take a cosy and comfortable power nap at ease and has been designed to allow you to create a little private space within a public one, to relax and unwind. Its soothing soft interior shelters and isolates your head and hands (mind and body) for a short break, without needing to leave your desk, chair, bench or wherever you may be.
A definite no, thanks, for me, but a big thumbs up for creating such a cool micro environment! Yet, what might not work for me, may work for others, so im pretty sure i'll see these pillows pop up on selected places.
View more of their project here.
http://youtu.be/LmpeURi3cJY