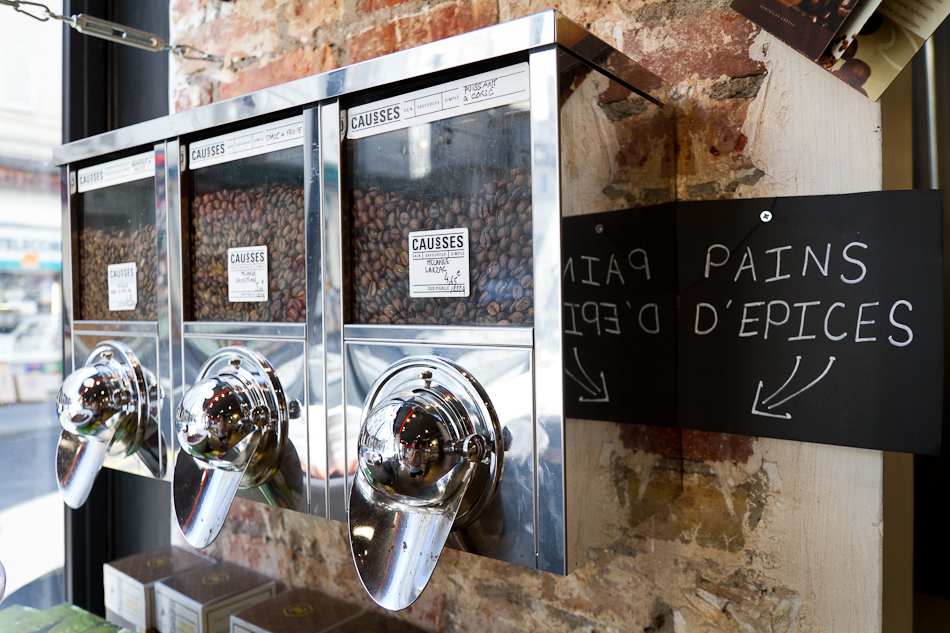 Slow food is going rather fast these days and if you ask me, the faster the better. I'm excited to see small scale joints around the globe, offer healthy, seasonal organic food and products, along with the warm tradition of shopping that goes way beyond our routined and unpersonal visit at one or the other huge supermarket store. The "organic" trend evolved beyond its goat wool socks phase and officially became an embraced, rewarding and lucrative trend.
Causses in Paris offers 'Slow food à Pigalle' and all of the above is exactly what you get in the small corner shop that also has a bistro. They have a fine selection of food consisting of mainly regional products. For Causses it is of great importance to offer seasonal food and because whatever we eat also meets the eye, they created a nice and cozy atmosphere where you can enjoy your shopping to the fullest. Their products generally fulfill bio standards and come without flavor enhancer, preservative, dyes, etc. Tradition and sustainability is what they put their focus on and the assistants seem to know everything about good food and fine dining. A lot of costumers come here regularly, to shop as their grandparents did and to get delicious cheese, fresh fruit and vegetables, meet or freshly baked bread.
Causses is keen on offering the best quality for a reasonable price and is very successful with the concept 'sain, savoureux, simple' – healthy, tasty, simple -.