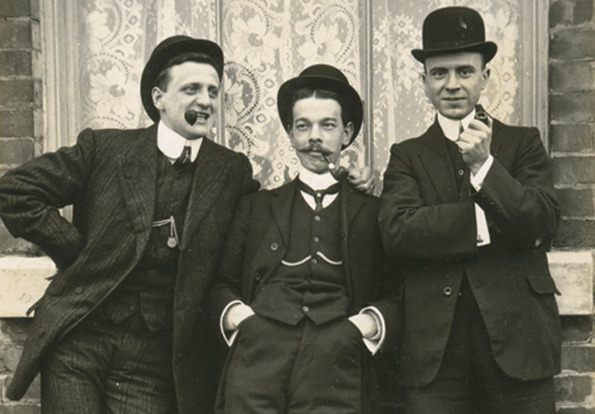 After seeing a couple of the pictures out of Tom Phillips' new Menswear book, I am certain that when it comes to perfecting the dapper look, our elders are the true masters. Looking fantastic in tweed and getting away with sporting the very finest of handlebar moustaches without being labelled as try-hard or trendy, when it comes to fashion it would be wise for us to take a leaf out of the books of those a few generations back.
Compiled from a collection of over 50,000 photographs, the book – the latest to be published by Oxford's Bodleian Library – features 200 photo postcards documenting the day-to-day wardrobes of the fashionable chaps from early 20th century. From bowler hats and suits to old smoking pipes and flying jackets (yes, complete with goggles), these men have sported them all and maintained an admirable amount of style throughout.
For a further read on the book, look here.