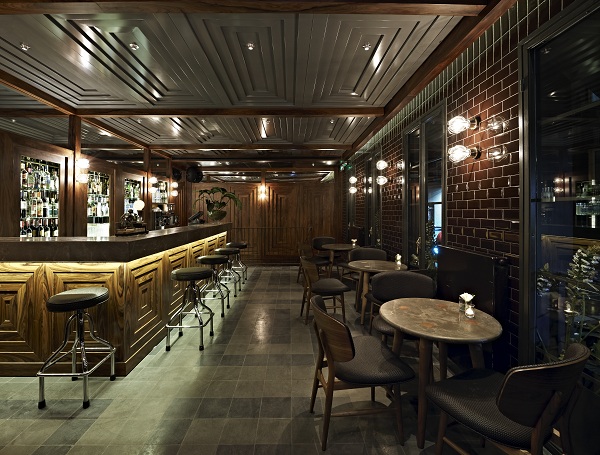 From Amsterdam to Turkey, Istanbul, where I replenish my creative energy, I travel and bring goodies. And believe me, as Turkey inches its way toward the European Union (the E.U. recognized Istanbul as Capital of Culture last year), the country's largest city is developing its tourism sector at lighting speed, opening flashy restaurants, cozy cafes, notable galleries and stylish hotels, so one can find a lot of interesting stuff in this amazing, ancient yet incredibly modern city. Now and then I'll post a few of my favorite spots from the City with Seven Hills. Check out my three picks for this week below. Who didn't visit this city yet, who knows you'll get to know it a bit better through my journey.
Meyhane Munferit, in the Beyoğlu neighborhood, (Yeni Carsi Caddesi 19; 011-90-212-252-5067). The restaurant serves Turkish meze and triple-distilled raki. The foie gras is fantastic and the owner, Ferit Sarper, is really cool.
When Ferit decided to open his own Istanbul meyhane, he wanted to capture the Turkish taverns' traditional warmth and inviting spirit. But he also insisted that his gathering spot in the never-sleeps Beyoğlu neighborhood have a more contemporary aesthetic. From a design perspective, many meyhanes are dark and sad, here they tried to keep the dark and sad out and make it more pleasant and cozy, as it should be.
The spot is becoming more known, it used to be a secret, but it isn't sceney.
For breakfast, Mangerie in Bebek (Cevdet Pasa Caddesi 69; 011-90-212-263-5199; mangeriebebek.com) is just simple and perfect. The spot is a lot of people's favorite in this area. It has a fantastic view and a small-town feel — everyone knows each other. I usually go for Turkish tea with simit, which is a bagel-shaped Turkish bread, and scrambled eggs with sucuk, a spicy Turkish sausage.
For vintage, the little boutiques around Galata include a lot of great shops, you just have to go there and walk around. In Kurucesme, there is a fantastic home design store called Nicol (above; Kurucesme Caddesi 65; 011-90-212-265-4000;nicol.com.tr.) As for the famous Grand Bazaar, you need to spend the day there and preferably go on a Monday morning, the only really empty time.
In the summer, the place to go is Anjelique (above; Salhane Sokak 5; 011-90-212-327-2844; anjelique.com.tr), a nightclub right on the Bosporus. It's a hip crowd with great D.J.'s playing house music.