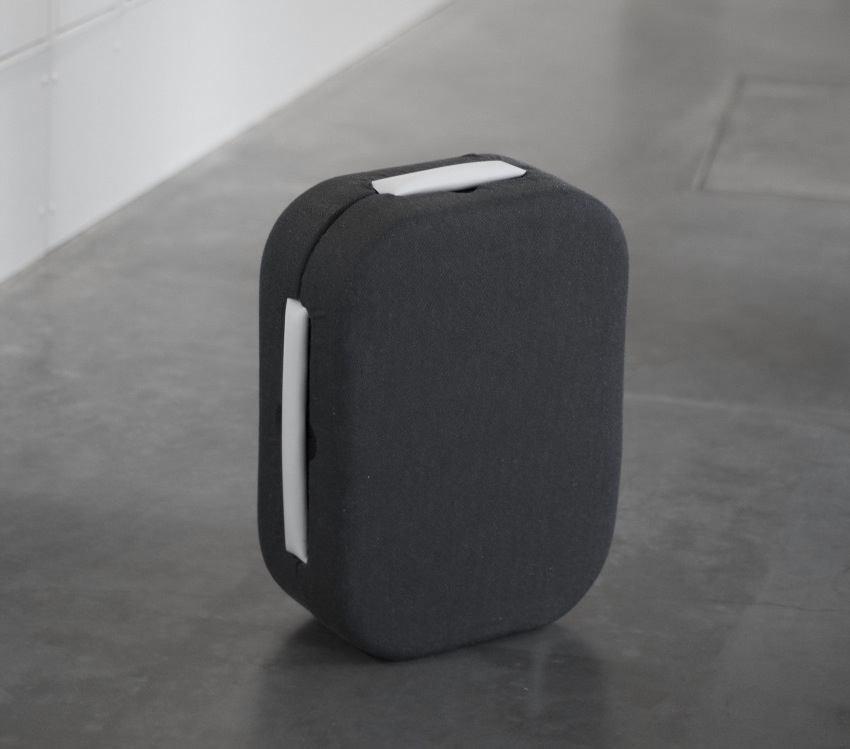 http://vimeo.com/45966677 Afraid of loosing your luggage while traveling? Well, maybe the next generation of luggage might solve that. The Hop is a suitcase that follows its user. The suitcase contains three receivers that are able to receive, identify and triangulate different signals coming from the user's cell phone. A microcontroller interprets these signals calculating the phone's position regarding to the suitcase. The same microcontroller operates a caterpillar system based on compressed air, which follows the user at a constant distance. If the signal is lost the user is alerted by the vibration of the phone and suitcase locks itself. The bags can be programmed to follow one to another or are controlled jointly by the staff that handles the baggage at airports or stations.
Im not very sure if this concept is anywhere near safe, but the truth is that smartphone-apps are definitely the future in micro automation and controle...
The cute video definitely made it fun to fantasize about the idea.