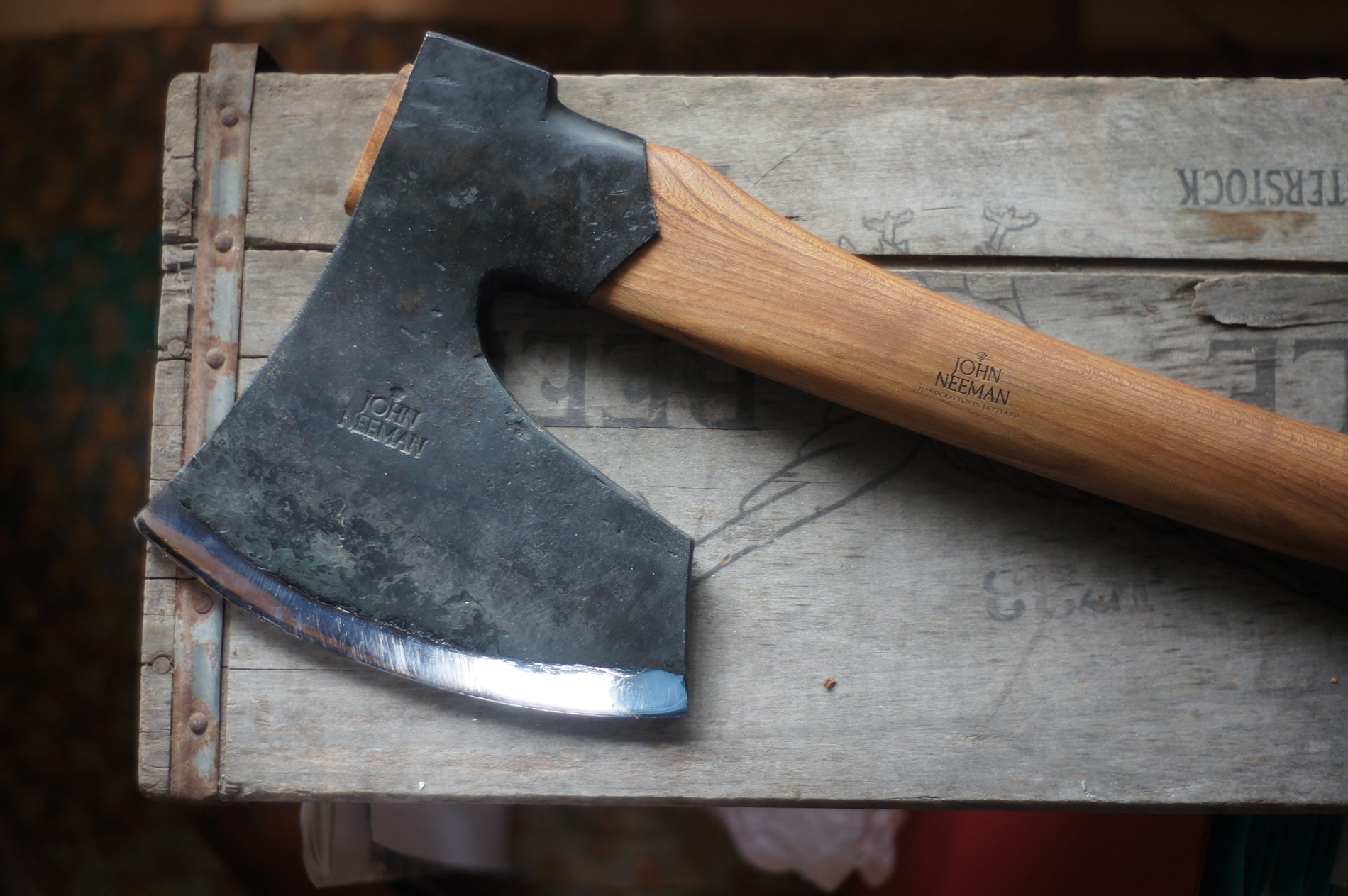 http://vimeo.com/37360333 http://vimeo.com/38165983
Every now and then I see such cool handcrafted tools, reminding me how deep I am playing in the digital sandpit. John Neeman Tools, a small crew of craftsmen (3) from Latvia, put up a video a few months back titled The Birth Of A Tool. It showed how they make their tools by hand, in the same way man has been making tools for generations. They've since had to stop taking orders in an effort to deliver on the overwhelming number of orders they have received. My point is (and it will be made clear when you watch the videos) you don't always need to make noise or follow modern footsteps. If your idea/brand is good enough it will create it's own awareness. We are a hungry lot, us consumers and we are ever searching for something new. Sometimes its so simple, its to do something like this.
"We are a small crew of craftsmen from Latvia who use our heritage of craftsmanship handed down through many generations to design and create woodworking tools. Our process, our method and mission, keeps these traditions and crafts alive and well. In this high-tech age, our own traditional craftsmanship is flourishing.

Founded by two craftsmen, John Neeman, a blacksmith whose passion is bladesmithing, and his friend Jacob, a carpenter, with a love for traditional woodworking – this bond has created our company.

We use our hands to produce tools that will live on, to tell their story in the hands of the craftsmen after us. Each tool we make is born with energy and personality – a love and care that will be felt daily by each craftsman, a resonance from the heart of the tool.

Towering factories and belching chimneys are not our game. All our tools are made in our small traditional workshops using equally traditional methods and techniques. Our focus is on uniqueness and quality, not quantity. We want to help people to remember how to use their hands, to relate their own human energy to their tools – to achieve the true joy of creating something from humble beginnings, as we did.

Our traditions of blacksmithing and woodworking walk step by step together. We are uniting our history, traditions and craftsmanship in one ancient craft – tool making.
…
When someone asks – "Why? Why are you making hand tools in this high-tech age?" – we usually answer them with a quotation from Mahathma Ghandi:

Its a tragedy of the first magnitude that millions of people have ceased to use their hands as hands. Nature has bestowed upon us this great gift which is our hands. If the craze for machinery methods continues, it is highly likely that a time will come when we shall be so incapacitated and weak that we shall begin to curse ourselves for having forgotten the use of the living machines given to us by God. -Mahathma Ghandi