Today we went to the What Design Can Do conference. It is important to have initiatives where people can share ideas how to influence the future. In an earlier post we already announced the event: http://fullinsight.com/2011/05/what-design-can-do-design-event-in-amsterdam We saw a beautiful contribution of Julia Lohmann http://www.julialohmann.co.uk/ She makes lamps of sheep stomachs. Although they are normally considered as trash, Julia took the time to examine the beauty. Another object she discribed was her Cow Bench, made of one cow instead of the 8 cows that are normally needed for a leather coach.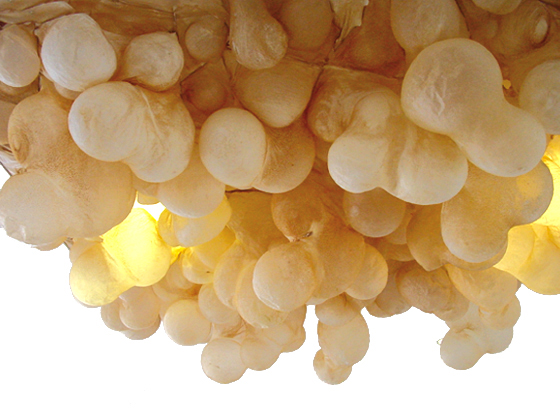 Cow Bench
The artist Daniel Eatock http://eatock.com/ perhaps showed the best contribution of the day (Besides a beautiful, inspiring and joyful presentation):
I also enjoyed Giorgio Camuffo http://www.studiocamuffo.com/ because unlike other designers he didn't take himself too serious. However he answered the question "What Design Can Do?" by showing the magazine he makes for the inhabitants of Venice: you can only buy it in Venice, it's not about making profits or becoming famous it's about being part of a community and living your life to the max!
But the person who really made my day was Oliviero Toscani. Being seventy, still going strong and probably the only genuine activistist present today. I taped his presentation with my phone, so sorry for the quality. It is a long presentation and in order to share it with you I had to devide it in four separate parts.
(All the credits go to Mr. Toscani and the organizers of the "What Design Can Do" conference.)
http://youtu.be/A-8vmxiC8Lg
http://youtu.be/KKUHLPa1BMg
http://youtu.be/SA0h7yEGk-Q
http://youtu.be/tnap7zBUXOM